NLC Housing
Why Choose the Historic Oroville Inn?
The Historic Oroville Inn has been housing students from the Northwest Lineman College since our grand reopening in 2017. You have options for where you'll live in Oroville.
We know from housing multiple Lineman College students since 2017 that being together with others who are attending NLC helps our students succeed. Our NLC students study together, eat together, work together, and spend their off time hiking, fishing and attending local events. Many of the NLC graduates look back on their time at the Historic Oroville Inn as one of their favorite parts of their program. The peer support makes a significant difference during the intensity of the NLC experience. Our living environment supports strong academics and peer support! As a result, our student population at the Inn consistently makes it through to graduation, whereas the general NLC student population tends to have more attrition.
We welcome you to choose the Historic Oroville Inn as your Lineman College housing solution.
A few important notes
Your move in date will be the Saturday before the first day of your term. For example, if school starts on Monday, December 5th, you would move in on Saturday, December 3rd between 11am and 4pm.
Suites are assigned on a first come, first served basis, and your completed application is what gets you in line.
Private suites are the most popular, so submit early.
We don't have a cutoff date or a date too early for an application for NLC so feel free to apply at any time.
Here is a Packing List for our incoming residents.
Move out is 3pm the day after graduation.
Tours available upon request – call 530-854-0000 or send us a message to schedule.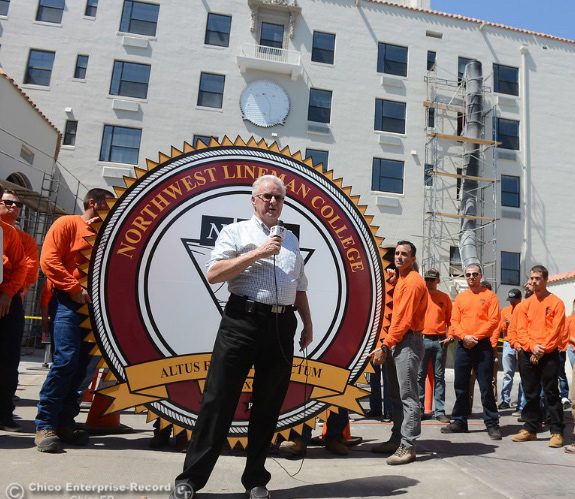 "The staff is incredibly supportive." – Sergio
"I was nervous about being away from home for the first time, but I loved living with others in the program and fishing and hiking with new friends." – Aidan
"It was an amazing stay. You guys made school nice and easy to get through" – Galvin
"It's so close to campus. We could carpool. And there is so much more to do here in Oroville than I thought." – Richard
"The price was much more affordable than other options I looked at it's in a really nice area. I would recommend 10 out of 10." – Sergio
"I love the management and responsiveness of the maintenance team." – Cole
"I liked meeting all the other students and living under the same roof." – Zane
"Just getting to meet new friends was my favorite part." – Austin