Amenities
Onsite Property Amenities
Great Space. Great Amenities.
At the Historic Oroville Inn we are consistently working to improve our amenities and help make our students more comfortable during their stay with us. We collect feedback from everyone who stays with us and have implemented many additions and upgrades since we opened.
Onsite Property Amenities include:
Historic Oroville Inn is a historic property in downtown Oroville, close to campus and fully restored to its original glory in 2017. Our fully furnished units and amenities make the Historic Oroville Inn the perfect place for you to live while you embark on your new career.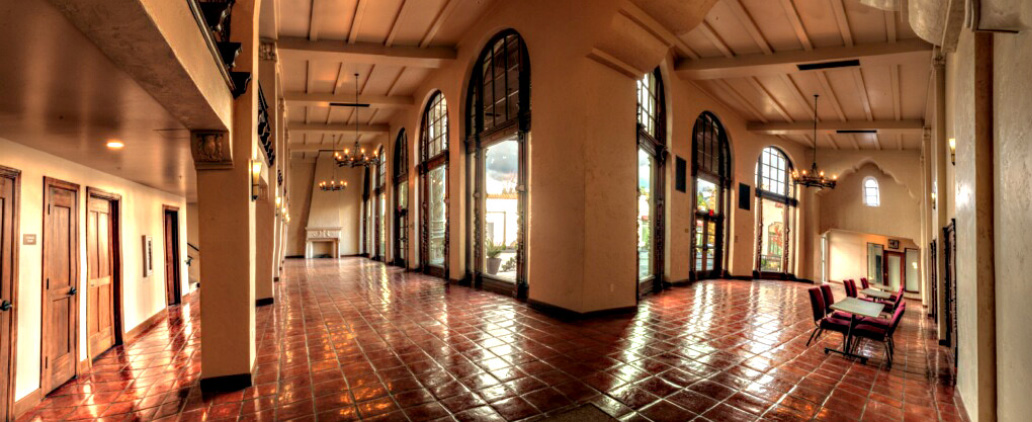 Two on-site commissary kitchens and dining areas for food prep and cleaning
Vending machines on-site, plus lots of eateries and grocery stores nearby
Fully furnished rooms with mini fridge, A/C and microwave
A bathroom in every suite
On-site, card-operated laundry facility
Common area/recreation room with big-screen television with full sports package and hundreds of available channels
Mail service
Discount to Lord's Gym across the street
Upgraded WIFI available for FREE
Abundant nearby parking in free, City-owned downtown lots
Food truck nights
Shared "neighborhood watch" program for added security
Video surveillance around property for safety
"The staff is incredibly supportive." – Sergio
"I was nervous about being away from home for the first time, but I loved living with others in the program and fishing and hiking with new friends." – Aidan
"It was an amazing stay. You guys made school nice and easy to get through" – Galvin
"It's so close to campus. We could carpool. And there is so much more to do here in Oroville than I thought." – Richard
"The price was much more affordable than other options I looked at it's in a really nice area. I would recommend 10 out of 10." – Sergio
"I love the management and responsiveness of the maintenance team." – Cole
"I liked meeting all the other students and living under the same roof." – Zane
"Just getting to meet new friends was my favorite part." – Austin